Visual Difference
Go Up to Tools
You can compare two text files or database objects (extracted DDL). Using the Visual Diff dialog box, you can easily synchronize and analyze database objects or files across multiple database platforms. The files are displayed side by side. The Visual Difference utility highlights any differences between two files. Viewing differences between objects and files helps you negotiate between the different phases of development as well as providing a visual aid to rapidly changing and evolving production environments.
Note: Because contents of the Visual Diff dialog box are read-only, you cannot modify files or objects directly from this dialog box.
To open the Visual Diff dialog box
On the Tools menu, click Visual Diff.

The Visual Diff dialog box opens.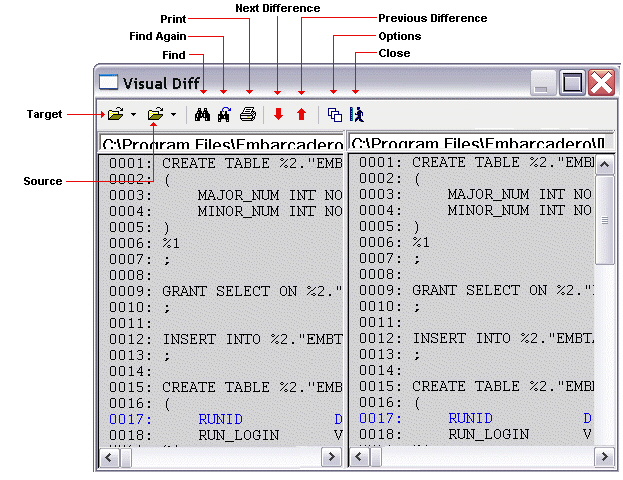 The Visual Diff dialog box is composed of two panes; the left pane displays your source object or file and the right pane shows your target object or file. The toolbar provides the basic visual search functions.
Topics