Tutorials: Creating a Data Flow
Go Up to Introduction

The Data Flow organizes and encapsulates one data transformation and the source tables and columns used in the transformation to produce the target data. Multi-tiered mappings are possible and there can be multiple transformations involving different columns between two tables as illustrated below.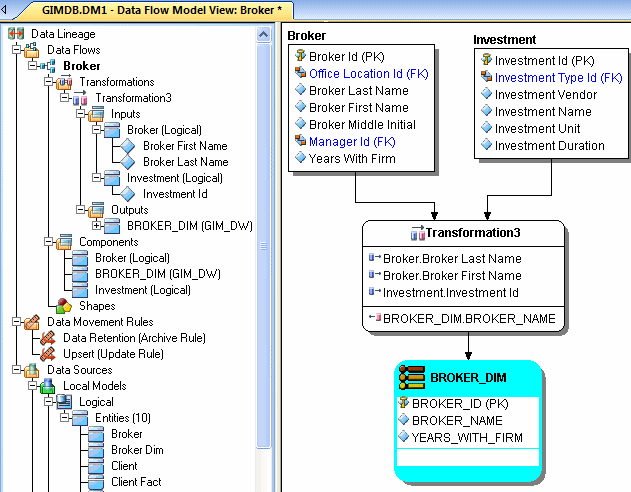 Create a Data Lineage Data Flow
Choose File > Open and select the GIMDB.DM1 diagram in the Sample Models directory.
Click the Data Lineage tab at the bottom of the application window.
Click Yes.

If this is not the first time you click the Data Lineage tab after opening a diagram, from the Data Lineage Explorer, right-click the Data Flows node and then click Create Data Flow.
If you would like to keep your version of GIMDB.DM1 unchanged, 'save as' a different filename before proceeding past the Undo/Redo warning dialog.
The Data Flow has been created.

See Also