FMX.Objects.TCustomPath.Data
Delphi
property

 

Data

:

 

TPathData

 

read

 

FData

 

write

 

SetPathData

;



C++
__property

 

Fmx

::

Graphics

::

TPathData

*

 

Data

 

=

 

{

read

=

FData

,

 

write

=

SetPathData

};



Properties
Description
Specifies the SVG data used to build graphic shapes.
The Data property supports only a comma-separated list of instructions defined for the d attribute of the path element in SVG 1.0.
In SVG 1.0, the d attribute contains the moveto, line, curve, arc, and closepath instructions. All instructions are expressed as one character (for example, a moveto is expressed as an M).
For more information, see Scalable Vector Graphics (SVG) 1.0 Specification.
Example
To clarify, consider the following code snippets that specify the SVG instructions at run time:
Delphi:

Path1

.

Data

.

Data

 

:=

 

'M 1,0, L 2,1, L 1,2, L 0,1, L 1,0'

;



C++Builder:

Path1

->

Data

->

Data

 

=

 

"M 1,0, L 2,1, L 1,2, L 0,1, L 1,0"

;



An application that uses the above mentioned SVG instructions displays a rhomb: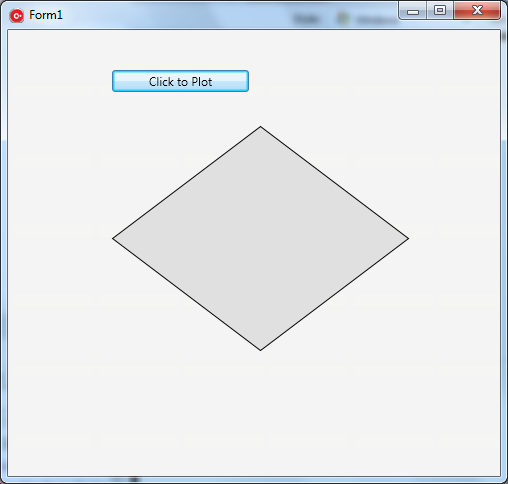 See Also