Browser selection
From RadPHP XE2 Documentation
This option, allows you to select which browser to use when running a file. If no additional browser is added, the system default browser will be used.
You can override the default behavior by adding additional browser information using Tools|Options|Environment Options. There is a checkbox list that allows you to add several browsers to the IDE. Clicking the "Add" button will show a dialog requesting the name of the browser and the location for the .exe file. There is a "Browse..." button to help you locate the file. You must to enter something in both edit boxes.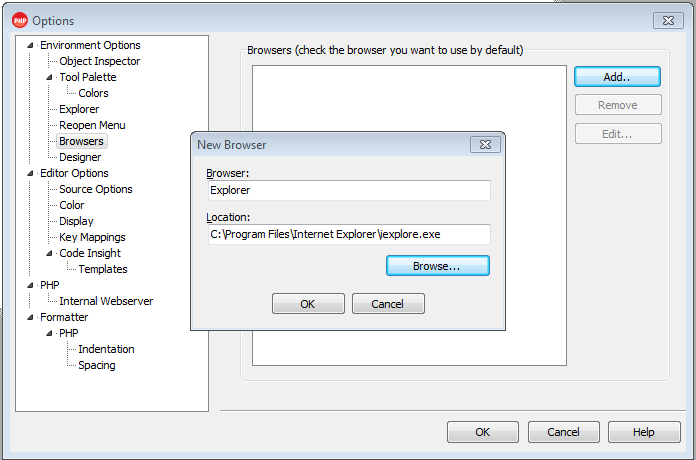 Accepting the dialog will add the browser to the browsers list. If the list was empty, the checkbox for the newly added browser browser will be checked. You can add as many as you want, edit their parameters or remove them. If you remove the browser that was checked, the first one will be checked. Only one can be checked at any time.
The checked browser is used as default selection. That is, pressing F9 to run the active file, will use the browser that has been selected as default.
Any additional browsers that you have entered via the Environment Options dialog will be available as subitems for the Run/Debug action.