Profiler
From RadPHP XE2 Documentation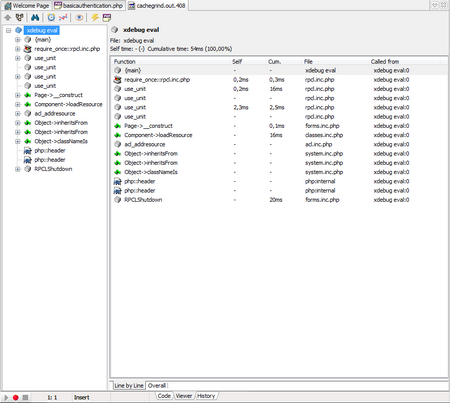 Profiler lets you get a list of the lines of code involved on the generation of a webpage, with information about the processing time each one took, and you can go through the different files called so you can identify bottlenecks in your application.
Usage
When you want to profile the generation process of a given page:
Enable the profiler from Run > Enable profiler.
Run the application from Run > Run.
Go to Run > Load Last Profiler Results to open the profiler with the results.
Each time page generation finished you can load the profiling results for it.
With Run > Run Without Debugging you can generate a page without generating profiling results.