FMX.Objects3D.TRoundCube

Delphi
TRoundCube

 

=

 

class

(

TCustomMesh

)



C++
class

 

PASCALIMPLEMENTATION

 

TRoundCube

 

:

 

public

 

TCustomMesh



Properties
Description
Represents a 3D cube with rounded corners.
The TRoundCube class implements a 3D cube shape built on a 3D wireframe, that can be placed on a 3D FireMonkey form. TRoundCube is a visual object that can be added from the Tool Palette.
To change the color or add texture to the cube, use the MaterialSource property.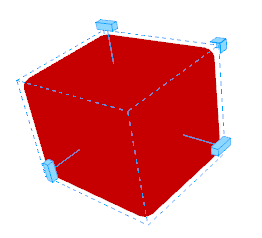 See Also