FMX.Objects3D.TStrokeCube

Delphi
TStrokeCube

 

=

 

class

(

TControl3D

)



C++
class

 

PASCALIMPLEMENTATION

 

TStrokeCube

 

:

 

public

 

Fmx

::

Controls3d

::

TControl3D



Properties
Description
Represents a stroked 3D cube.
The TStrokeCube class implements a stroked 3D cube shape built on a 3D wireframe, that can be placed on a 3D FireMonkey form. TStrokeCube is a visual object that can be added from the Tool Palette.
The color of the wireframe can be set through the Color property.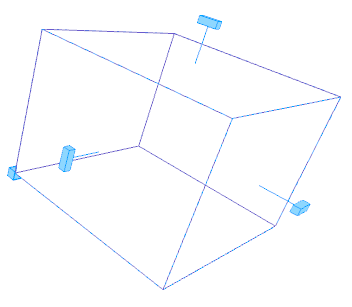 See Also