Binding Expression Editor
Go Up to LiveBindings Dialog Boxes

The Binding Expression Editor is available when double-clicking a binding expression that is readily available in a Bindings List. The Binding Expression Editor dialog box is pictured below.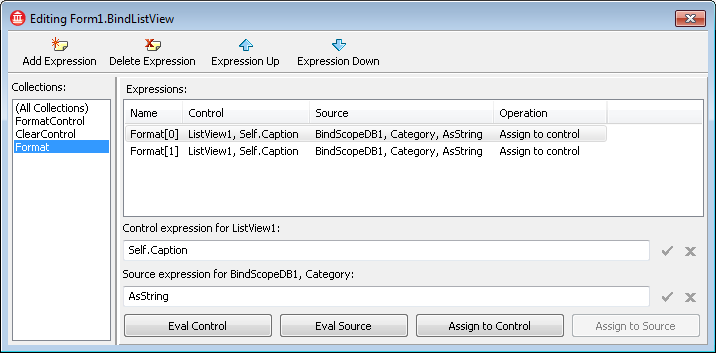 The Binding Expression Editor lets you:
Add a new binding expression.
Delete an existing binding expression.
Move a binding expression up or down in the list.
View the existing binding expressions.
Edit the control expression for the control component.
Edit the source expression for the source component.
Evaluate the control expression.
Evaluate the source expression.
Assign the expression to the control or to the source component.
See Also